Back to Office Administration postings
Senior Executive Assistant - High Profile Omaha Company
Join a very successful Omaha firm with an excellent reputation by providing support to the President and Vice President. This is an integral role enabling you to leverage your knowledge, experience and skills to support the executives while making a positive impact within the overall organization.
Being a leader in the industry, this wonderful company is known for their team of dedicated, specialized experts along with their "white glove" approach to customer service where personalization and special attention are paid to each and every customer.
The team members are energetic, passionate, forward-thinking individuals who operate collaboratively within their fast-paced environment. They are a group of real difference-makers!
In this position you will:
Effectively manage and prioritize multiple calendars and meeting schedules then coordinate with multiple attendees.
Take ownership of email management for both Execs, identifying appropriate action to take by directly handling, resolving or composing responses for signature.
Coordinate travel arrangements, prepare and distribute schedules/agendas to ensure smooth travel.
Assist with presentations and conference preparations and coordination. Anticipate needs ahead of time setting up the President and VP for success.
Engage in weekly team meetings to effectively communicate the week's top-priorities and bring forth strategic ideas on process/systems improvements as needed
Work closely and partner with the Vice President on a variety of projects, then take ownership to coordinate and see them through to completion.
The growth of this corporation will create significant career opportunities based upon your performance.
An excellent opportunity comes with excellent benefits including: Medical, Vision and Dental, 401k match, Bonus package and a generous PTO plan.
To learn more about the excellent compensation package, benefits, flexible schedule and much more call Susie Hemphill at 402.334.4800 *244 or send an e-mail or your resume to shemphill@hemphillsearch.com. Job Number 8698SH
The Right Match - The First Time
Your Confidentiality is Our Priority; Hemphill will NOT Forward Your Resume Without Your Approval.
Hemphill Voted – "Best Employment Firm" by Omaha's Business Leaders & B2B Magazine in 2008, 2009, 2010, 2011, 2013, 2014, 2015, 2016, 2017, 2018, 2019, 2020, & 2021!
Omaha Chamber of Commerce Top 25 – "Excellence in Business Award Winner" based upon our growth and commitment to quality.
***Never a fee to our applicant***
Contact Information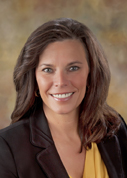 Susie Hemphill
Back to Hemphill Team postings