Back to Office Administration postings
Part-Time Administrative Assistant with flexibility to work from home! - HEMPHILL EXCLUSIVE!
Fantastic opportunity to join a faith-based Omaha organization working 15-20 hours per week! Use your organizational strengths and take initiative to support a group of leaders that values and appreciates your work. This is a wonderful and rewarding position that ultimately has a positive impact on the children in our community. Work in a welcoming and supportive culture with quality staff members who are passionate and on fire for their mission.
Maintain a busy calendar making sure the day-to-day activities run smooth.
Effectively communicate with Board Members to coordinate meetings.
Proactively manage email to make sure the most important issues get addressed.
Team up with staff members to creatively plan and carry out fundraising events.
Use your relationship-building strengths to communicate with Donors.
Collaborate with team members and share your ideas to improve processes and strategies to grow the organization.
Manage travel arrangements for Executive Director and other staff members
Think creatively and take charge to coordinate fun team building retreats.
If you love being in a supportive role and take pride in helping others do their best work, then this could be the ideal position for you!
To learn more about this opportunity on a confidential basis call Susie Hemphill at 402.334.4800 *244 or send your resume to shemphill@hemphillsearch.com Job Number 8410SH
The Right Match - The First Time
Your Confidentiality is Our Priority; Hemphill will NOT Forward Your Resume Without Your Approval.
Hemphill Voted – "Best Employment Firm" by Omaha's Business Leaders & B2B Magazine in 2008, 2009, 2010, 2011, 2013, 2014, 2015, 2016, 2017, 2018, 2019, 2020, & 2021!
Omaha Chamber of Commerce Top 25 – "Excellence in Business Award Winner" based upon our growth and commitment to quality.
***Never a fee to our applicant***
Contact Information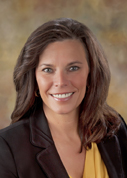 Susie Hemphill
Back to Hemphill Team postings