Back to Office Administration postings
Office Manager – Professional Services Firm
Report to President while managing all administration, vendor management, technology office machine maintenance & support, purchasing, travel, database management, office supply purchasing, employee licensing, continuing education and records management. This West Omaha professional services firm has been growing consistently for more than 20 years. The opportunity to join this team is due to a recent promotion!
Make a difference in this firm while identifying and implementing process improvement and systems that will make the firm more efficient. Play a key role on a proactive team who is positive, collaborative, and constructive while finding ways to improve the business, work environment and customer experience.
Manage special projects and initiatives for President, CEO, and other executives.
Coordinate onboarding and orientation for new employees.
Excellent compensation package including an attractive base salary, quarterly cash bonus based upon your personal and the firms performance, plus a 401K match, Blue Cross Blue Shield health insurance, Short- & Long-Term disability, 401K match, and a generous PTO plan.
To learn more about this opportunity on a confidential basis call Susie Hemphill at 402.334.4800 *244 or send your resume to shemphill@hemphillsearch.com Job Number 8282SH
The Right Match - The First Time
Your Confidentiality is Our Priority; Hemphill will NOT Forward Your Resume Without Your Approval.
Hemphill Voted – "Best Employment Firm" by Omaha's Business Leaders & B2B Magazine in 2008, 2009, 2010, 2011, 2013, 2014, 2015, 2016, 2017, 2018, 2019, 2020, & 2021!
Omaha Chamber of Commerce Top 25 – "Excellence in Business Award Winner" based upon our growth and commitment to quality.
***Never a fee to our applicant***
Contact Information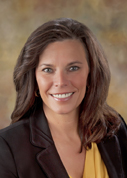 Susie Hemphill
Back to Hemphill Team postings