Back to Office Administration postings
Office Administrator / Receptionist - Health Industry - Premier Company!
Make a difference as a key member of a small, but highly successful Omaha company that is passionate about making a positive impact in the lives of their customers who are often senior citizens. This company has an impressive team of high quality individuals who are compassionate and dedicated to making a difference and takes pride in providing a variety of high quality in-home care to their customers.
Enjoy being the first point of contact for the company with your warm, engaging and energetic personality. A self-motivated person who loves being busy will thrive in the fast-paced environment while taking responsibility for a variety of office duties:
Greet and welcome customers and guests who visit the office
Take ownership of the multi-line phone system which is busy each morning
Be proactive to understand the needs of customers as they call in and visit the office
Prescreen new hires, then schedule interviews
Assist with pre-employment paperwork, background checks, and orientation for new hires.
Schedule orientation meetings then organize material for training
Take part in orientation meetings and work with HR training new employees to ensure on-boarding process is smooth and seamless.
Use your creativity to maintain and keep social media pages fresh, eye-catching and informative
Be proactive to schedule care-givers with clients matching the needs of the client with the skills of the care-giver
Grow your career within this company as your hard work will be recognized, valued and appreciated.
Compensation and Benefits include:
Attractive Hourly Wage
Bonus Structure
Dental
401K Plan
Paid Time Off
To learn more about this opportunity on a confidential basis call Susie Hemphill at 402.334.4800 *244 or send your resume to
shemphill@hemphillsearch.com, Job Number 8743SH
The Right Match - The First Time
Your Confidentiality is Our Priority; Hemphill will NOT Forward Your Resume Without Your Approval.
Hemphill Voted – "Best Employment Firm" by Omaha's Business Leaders & B2B Magazine in 2008, 2009, 2010, 2011, 2013, 2014, 2015, 2016, 2017, 2018, 2019, 2020, & 2021!
Omaha Chamber of Commerce Top 25 – "Excellence in Business Award Winner" based upon our growth and commitment to quality.
***Never a fee to our applicant***
Contact Information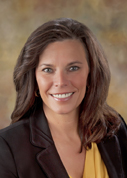 Susie Hemphill
Back to Hemphill Team postings