Back to Office Administration postings
Loan Processor and Operations Specialist - Laser Pro and Fiserv Premier Systems
Impressive community bank in West Omaha with excellent reputation and consistent growth has an opportunity for an experienced loan processor to join the loan processing team! Join this positive and productive team as lenders and operations associates work together to ensure customers receive excellent solutions, and the bank is protected and in compliance at all times.
Work closely with lenders while verifying lender has captured all details and information for all loan applications and commercial loan memos being considered.
Review collateral required, then coordinate to ensure the title search, title insurance, UCC filings, review liens, proof of insurance, and all verification to ensure the collateral is correct and appropriate for the loan. Make sure lenders gather all trusts, insurance, and all details are correct.
Load all information into Laser Pro software.
After loan is approved and executed, work with co-workers to review; then, take ownership for booking all details into the Fiserv Premier System.
Verify all new deeds and liens are put into place.
Place reminders into the system, then follow up to ensure that all insurance is renewed, limits are appropriate, and lenders capture tax returns and financials in time sequence detailed in loan agreement.
Scan all documents into electronic bank system to ensure communication is great between all lines of business.
Provide assistance to tellers & others who are coding and applying payments.
Join this excellent team with a wonderful leader who is collaborative, supportive, and an excellent mentor. Excellent benefits and opportunity for career growth based upon your performance!
To learn more about this opportunity on a confidential basis call Susie Hemphill at 402.334.4800 *244, or send your resume to shemphill@hemphillsearch.com to learn more. Job Number 8808SH
The Right Match - The First Time
Your Confidentiality is Our Priority; Hemphill will NOT Forward Your Resume Without Your Approval.
Hemphill Voted – "Best Employment Firm" by Omaha's Business Leaders & B2B Magazine in 2008, 2009, 2010, 2011, 2013, 2014, 2015, 2016, 2017, 2018, 2019, 2020, & 2021!
Omaha Chamber of Commerce Top 25 – "Excellence in Business Award Winner" based upon our growth and commitment to quality.
***Never a fee to our applicant***
Contact Information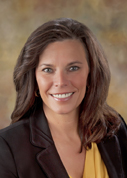 Susie Hemphill
Back to Hemphill Team postings