Front Desk Coordinator - Conveniently Located just off Interstate 80 in Omaha.
Wonderful company providing valued service to loyal clients has an opportunity for a positive, warm, engaging individual who LOVES helping people! This person communicates effectively, is detail-oriented and takes pride in their work knowing they are making a big impact on this organization and their clients. Take initiative and grow within this company that has a fun and uplifting environment with a casual dress code.
Welcome and assist visitors and take ownership of a multi-line phone system.
Be proactive while assisting customers and guests who call and visit the office.
Enjoy a variety of administrative projects that keep each day fresh, exciting and rewarding.
Work closely with Marketing Director and Client Services department to schedule and organize meetings and material used when meeting with clients.
Assist with pre-employment paperwork, background checks, employee badges, etc.
Take initiative to schedule and organize team building events.
In this role you will benefit from hands-on training with written processes and procedures allowing you to feel confident and be successful as you become an integral and valued member of this dedicated team.
This is an immediate, Full-Time, Monday - Friday administrative position offering:
To learn more about this opportunity call Susie Hemphill at 402.334.4800 *244 or send your resume to shemphill@hemphillsearch.com Job Number 8235SH
The Right Match - The First Time
Your Confidentiality is Our Priority; Hemphill will NOT Forward Your Resume Without Your Approval.
Hemphill Voted – "Best Employment Firm" by Omaha's Business Leaders & B2B Magazine in 2008, 2009, 2010, 2011, 2013, 2014, 2015, 2016, 2017, 2018, 2019, 2020, & 2021!
Omaha Chamber of Commerce Top 25 – "Excellence in Business Award Winner" based upon our growth and commitment to quality.
***Never a fee to our applicant***
Contact Information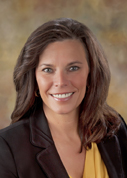 Susie Hemphill