Back to Office Administration postings
Executive Assistant - West Omaha *W-2 Income up to $71,000
High profile firm with an outstanding opportunity for an experienced Executive Assistant. This firm is passionate about quality, achievement, and operating with high integrity while building steadfast relationships with their employees, customers and vendors. Play a critical role while serving the firm's Founder & CEO, and others on the leadership team. Enjoy this fast paced entrepreneurial firm where your voice is heard and you are empowered to take action, make decisions, and deliver results.
Manage all e-mail and incoming calls for the CEO while ensuring all who reach out receive prompt and efficient outcomes, and all priorities are achieved.
Take charge while coordinating all administration associated with board meetings, off-site leadership meetings, and speaking engagements.
Take pride while planning travel and premium excursions (domestic and international) for CEO, leadership team, and high-profile clients.
Assist others on leadership team and as needed in this culture where teamwork is a key component of their fantastic culture.
Be proactive while identifying opportunities for process improvement while streamlining, and leveraging technology to improve efficiency.
If you have strong communication skills, excellent attention to detail, and take pride in your ability to keep a busy office and key executives highly organized you will make a significant impact in this company. This compensation package includes a $55,000 to $65,000 base salary plus 10% cash bonus and excellent benefits, generous time off and retirement plan.
To learn more about this opportunity on a confidential basis call Susie Hemphill at 402.334.4800 *244 or send your resume to shemphill@hemphillsearch.com Job Number 8275SH
The Right Match - The First Time
Your Confidentiality is Our Priority; Hemphill will NOT Forward Your Resume Without Your Approval.
Hemphill Voted – "Best Employment Firm" by Omaha's Business Leaders & B2B Magazine in 2008, 2009, 2010, 2011, 2013, 2014, 2015, 2016, 2017, 2018, 2019, 2020, & 2021!
Omaha Chamber of Commerce Top 25 – "Excellence in Business Award Winner" based upon our growth and commitment to quality.
***Never a fee to our applicant***
Contact Information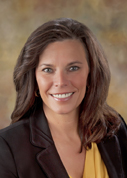 Susie Hemphill
Back to Hemphill Team postings