Back to Office Administration postings
Executive Assistant / Strategic Right Hand to Owner / Project Coordinator - HEMPHILL EXCLUSIVE
Hemphill has been engaged to help a dynamic entrepreneur select a key employee. This is a very attractive opportunity for a well-rounded business professional who is eager to take ownership for a wide variety of responsibilities and projects. This entrepreneur is a visionary who owns several firms, and is in the process of starting new companies and acquiring other companies. He needs your assistance. He operates with high integrity, treats individuals at all levels with respect and transparency, and he is very comfortable delegating to individuals who hold themselves to a high standard.
In this role, you will manage all traditional executive assistant duties including calendars, e-mail, calls, travel (corporate and personal), event planning, drafting and proof reading correspondence, internal and external communication, creating presentations, documenting meeting minutes, recording all agreed upon action items then following up with all to ensure commitments are fulfilled. Manage vendors to ensure all I/T and office equipment are operating efficiently.
In addition, this person will be responsible for a wide variety of projects associated with the continued growth of companies owned by this entrepreneur. Here is a sample of projects:
Work with outside marketing firm and development team while overseeing the design of a new corporate website.
Manage, maintain and keep the website and social media accounts updated with fresh content. Take ownership for all inquiries that flow through the website and social media platforms.
Identify land and buildings available for purchase as the company expands into new markets. Proactively contact owners to identify land and buildings that could be for sale.
Work with legal and accounting to ensure newly acquired buildings are placed into new LLC's and all details are managed appropriately.
Research then help select and manage architectural and general contractors while overseeing upgrades to current facilities and the construction of new facilities associated with continued growth.
Manage the employee recognition and awards program including the management of all travel awards for employees
Take ownership for solutions to questions and opportunities that surface from employees, vendors, and customers while escalating when necessary.
Research companies in other markets across the country who could be acquisition targets.
Join this organization and partner with a visionary leader who is boldly investing in his company where you will have a seat at the table day one! Look forward to new and fun challenges with every day bringing new opportunities for you to be empowered to make a significant impact.
To learn more about this opportunity on a confidential basis call Susie Hemphill at 402.334.4800 *244 or send your resume to shemphill@hemphillsearch.com to learn more. Job Number 8727SH
The Right Match - The First Time
Your Confidentiality is Our Priority; Hemphill will NOT Forward Your Resume Without Your Approval.
Hemphill Voted – "Best Employment Firm" by Omaha's Business Leaders & B2B Magazine in 2008, 2009, 2010, 2011, 2013, 2014, 2015, 2016, 2017, 2018, 2019, 2020, & 2021!
Omaha Chamber of Commerce Top 25 – "Excellence in Business Award Winner" based upon our growth and commitment to quality.
***Never a fee to our applicant***
Contact Information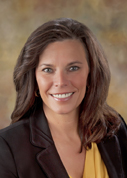 Susie Hemphill
Back to Hemphill Team postings