Back to Office Administration postings
Executive Assistant to Founder and CEO
One of Omaha's most impressive companies has a very attractive opening for an Executive Assistant. In this position, you will be the right hand to the Founder and CEO coordinating and managing administration, email, schedules, and a wide variety of responsibilities.
Manage the CEO's email and much of his written correspondence. Take ownership for issues while delegating to employees and vendors. Draft correspondences and become the liaison with employees, vendors, clients, outside business organizations, industry and community leaders to make certain all is managed well.
Manage the CEO's business, social and personal calendar and schedule. Think ahead considering the overall strategy for the CEO's time and prioritize accordingly.
Manage all aspects of a busy business, industry and personal travel schedule ensuring ease and efficiency with all details.
Lead daily briefings. Be proactive to ensure that the CEO is organized, well informed and prepared while optimizing each day. Strategize the Who, What, When, Where, and Why. Prioritize what is mission-critical, then take ownership for follow-up.
Partner with the CEO while preparing presentations to employees, vendors, customers and industry leaders.
We will select a person who is confident, collaborative, with high regard for confidentiality.
Excellent compensation plan with an attractive base salary, impressive health, dental, vision and long-term disability. Generous cash bonus, 401k match and a very attractive PTO policy.
This is a wonderful organization of hard-working, professional individuals who are serious about success.
To learn more about this opportunity on a confidential basis call Susie Hemphill at 402.334.4800 *244 or send your resume to shemphill@hemphillsearch.com Job Number 8630SH.
The Right Match - The First Time
Your Confidentiality is Our Priority; Hemphill will NOT Forward Your Resume Without Your Approval.
Hemphill Voted – "Best Employment Firm" by Omaha's Business Leaders & B2B Magazine in 2008, 2009, 2010, 2011, 2013, 2014, 2015, 2016, 2017, 2018, 2019, 2020, & 2021!
Omaha Chamber of Commerce Top 25 – "Excellence in Business Award Winner" based upon our growth and commitment to quality.
***Never a fee to our applicant***
Contact Information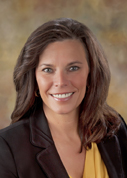 Susie Hemphill
Back to Hemphill Team postings