Back to Office Administration postings
Executive Assistant to CEO & CFO
Small company in Omaha has an opening for an Executive Assistant providing support to the CEO & CFO with extensive interaction with Board of Directors. This is a wonderful, long-standing company that takes pride in making a difference in the lives of our citizens.
Take pride knowing you are working with a company of high regard and making a positive impact on its leadership team through your support, good sense of time management, attention to detail assuring smooth function within this organization. You will be empowered to make decisions and anticipate needs to ensure strategic outcomes are achieved.
Manage complex calendar of CEO through Microsoft Outlook
Take ownership of email for CEO while making sure most important items are managed
Schedule, organize and prepare materials for all leadership meetings.
Communicate effectively keeping the Executive team "in the know" through emails, meeting minutes and proactive engagement
Use your resourcefulness and creativity as you plan and coordinate events and retreats for the Executive team
Problem solve as you act as the point person for vendor management
Enjoy variety of other administrative projects to provide support for the organization
If you love helping others be their best through your resourcefulness, intuitiveness and nurturing nature, this position could be a great match!
Additional perks include:
Competitive Salary
401K
Free Parking
Flexibility to work from home 1 day per/week
To learn more about this opportunity on a confidential basis call Susie Hemphill at 402.334.4800 *244 or send your resume to shemphill@hemphillsearch.com Job Number 8360SH
The Right Match - The First Time
Your Confidentiality is Our Priority; Hemphill will NOT Forward Your Resume Without Your Approval.
Hemphill Voted – "Best Employment Firm" by Omaha's Business Leaders & B2B Magazine in 2008, 2009, 2010, 2011, 2013, 2014, 2015, 2016, 2017, 2018, 2019, 2020, & 2021!
Omaha Chamber of Commerce Top 25 – "Excellence in Business Award Winner" based upon our growth and commitment to quality.
***Never a fee to our applicant***
Contact Information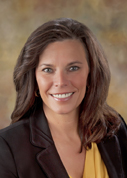 Susie Hemphill
Back to Hemphill Team postings