Back to Office Administration postings
Executive Assistant - Wealth Management Firm
Play an important role for one of Omaha's most respected wealth management firms. Take ownership for all administrative support for the CEO while managing a busy schedule, all e-mail, calls, meeting preparation, travel and a variety of special projects. In this position, you will interface regularly with the high net-worth executives and business owners while scheduling meetings, answering questions, and coordinating solutions to ensure all clients have an excellent experience. A proactive, and highly organized solution provider is needed in this fast-paced position.
Proactively manage and prioritize a very active schedule for the CEO.
Manage all e-mail and calls to ensure customers and employees receive excellent service.
Proactively schedule client meetings with high net-worth executives and business owners for the CEO and two of the firm's top producers.
Gather material for all client meetings and off-site speaking engagements.
Coordinate all travel and off-site leadership meeting arrangements.
Take ownership while managing event planning, and organizing team-building activities.
Manage special projects and process improvement initiatives for the firm.
Excellent compensation package including a generous base salary, quarterly cash bonus, generous health, life, dental, long-term and short-term disability, generous PTO, and an attractive 401K match.
To learn more about this opportunity on a confidential basis call Susie Hemphill at 402.334.4800 *244 or send your resume to shemphill@hemphillsearch.com Job Number 8277SH
The Right Match - The First Time
Your Confidentiality is Our Priority; Hemphill will NOT Forward Your Resume Without Your Approval.
Hemphill Voted – "Best Employment Firm" by Omaha's Business Leaders & B2B Magazine in 2008, 2009, 2010, 2011, 2013, 2014, 2015, 2016, 2017, 2018, 2019, 2020, & 2021!
Omaha Chamber of Commerce Top 25 – "Excellence in Business Award Winner" based upon our growth and commitment to quality.
***Never a fee to our applicant***
Contact Information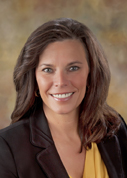 Susie Hemphill
Back to Hemphill Team postings