Back to Office Administration postings
Executive Administrator - Hemphill Exclusive
Report to the CEO of one of Omaha's most admired corporations. Play an important role while focusing on improved efficiency, organization, systems and processes for the executive offices. In this position, you will take ownership of executive support for the CEO and CFO with a broad scope of responsibility, which includes office management for the executive offices.
Leverage new technology and improved systems to increase efficiency and improved reporting for top executives.
Work with the CEO and CFO to ensure key documents and presentations represent the top executives and the corporation properly. Proofread and improve key documents, PowerPoint presentations, and other correspondence to employees, the board of directors, vendors, and external business contacts.
Play a leadership role on a small team, responsible for a new document management system. Assist the CFO and legal while completing needs assessment, demos, purchase, configuration and implementation of the new document management system.
Coordinate all board meetings to ensure all attendees are confirmed to attend, provide travel assistance, lodging, meals, and transportation. Take ownership to ensure each board member receives all reporting and presentations. Manage catering, meals, and special events. Take meeting minutes for the main board meeting and some subcommittees.
Schedule travel to include flights (commercial and charter), lodging, transportation, rentals, meeting room rental, dinner reservations, and entertainment.
Take ownership for numerous events while planning all aspects including RSVP, agenda, catering, event location, travel, and entertainment.
Assist CEO and CFO with efficient communication and interface with top executives across the company and externally.
Manage sporting, entertainment, and special event ticket distribution system.
Manage calendar, mail, meeting coordination, and a wide variety of special projects for the CEO and CFO.
To learn more about this opportunity on a confidential basis call Susie Hemphill at 402.334.4800 *244, or send your resume to shemphill@hemphillsearch.com to learn more. Job Number 8806SH
The Right Match - The First Time
Your Confidentiality is Our Priority; Hemphill will NOT Forward Your Resume Without Your Approval.
Hemphill Voted – "Best Employment Firm" by Omaha's Business Leaders & B2B Magazine in 2008, 2009, 2010, 2011, 2013, 2014, 2015, 2016, 2017, 2018, 2019, 2020, & 2021!
Omaha Chamber of Commerce Top 25 – "Excellence in Business Award Winner" based upon our growth and commitment to quality.
***Never a fee to our applicant***
Contact Information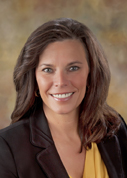 Susie Hemphill
Back to Hemphill Team postings