Customer Service Specialist - West Omaha - W2 up to $45K
Impressive West Omaha company that provides valuable services to residential homeowners has an opportunity due to the upcoming retirement of a long-term employee. This small company has a casual dress environment, a fun company culture, cool perks, and bonuses based upon a job well done. They regularly win Best of Omaha awards for outstanding quality and great service which is tied to their wonderful team who genuinely cares about the customer and one another. This company is a joy to work with because they earn loyalty from customers who boast about a wonderful experience, so word of mouth advertising has contributed to an excellent reputation, and steady long-term growth year over year.
Answer incoming calls from current customers then schedule service technicians at times that work well for all involved.
Understand the customer's need, then coordinate proper technicians based upon the work that needs to be provided.
Provide information to prospective customers who call to inquire about service.
Gather and enter new customer information into the system then schedule service appointments based upon customer and service technician availability.
Be resourceful while ordering parts for technicians then schedule follow up appointments as needed.
Send thank you e-mails to customers along with a satisfaction survey after service is complete.
Work with a small team while helping each other to ensure all have a successful day.
Enjoy a very positive and uplifting culture where members of the Customer Service team have fun while engaging happy customers. Here are a few of the cool perks associated with being a part of this team:
Casual Dress Environment
Positive High Quality Associates Throughout the Company
Monthly Team Building Events Including (Axe Throwing / Cookouts at the Owners Home / Boating / Escape Room Challenges / Dante Pizza Outings and many other fun events for employees and your family to enjoy)
Lifetime Fitness
Golf Course Privileges
Loyal Customers
Excellent Hourly Wage near Top of the Market
Cash Bonus Up to $2,000 Based Upon A Job Well Done
To learn more about this opportunity on a confidential basis call Susie Hemphill at 402.334.4800 *244 or send your resume to shemphill@hemphillsearch.com Job Number 8187SH
The Right Match - The First Time
Your Confidentiality is Our Priority; Hemphill will NOT Forward Your Resume Without Your Approval.
Hemphill Voted – "Best Employment Firm" by Omaha's Business Leaders & B2B Magazine in 2008, 2009, 2010, 2011, 2013, 2014, 2015, 2016, 2017, 2018, 2019, 2020, & 2021!
Omaha Chamber of Commerce Top 25 – "Excellence in Business Award Winner" based upon our growth and commitment to quality.
***Never a fee to our applicant***
Contact Information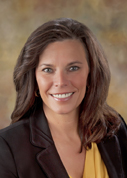 Susie Hemphill