Customer Service & Marketing Manager
Exciting opportunity to join this growing Lincoln-based manufacturing business in this fast-paced, impact role. Jump into a company full of energy and positivity and play a key role in helping this company take things to the next level. Work closely with experienced, enthusiastic leaders who will empower you and provide you the tools needed to knock the cover off the ball in this fun position.
Key Responsibilities
Earn "trusted advisor" status with clients as you understand their needs and guide them toward the right solution
Lead all aspects of marketing for this manufacturing firm as you work closely with the President of the business to keep the company's brand on the radar of key customers and prospects
Take full ownership of this company's social media and online marketing platform as you are empowered to be creative and expand this company's presence online
Proactively reach out to existing clients to ensure they are "happy customers" and build a meaningful, trusting relationship
Work closely with the President and executive team of this business as your work will make a significant impact in this company's future success
Our client is a blue collar manufacturing firm with excellent technology and processes so we are searching for a tech-savvy, creative individual who would love to grow with the company. Our client offers excellent base salary, benefits, retirement plan, flexibility, a fun / positive culture and significant bonus potential tied directly to the impact you make. This is an excellent opportunity for someone looking for a meaningful position today with unlimited growth potential into Sales, Marketing or Leadership positions in the years ahead!
To learn more about this opportunity on a confidential basis call Susie Hemphill at 402.334.4800 *244, or send your resume to shemphill@hemphillsearch.com to learn more. Job Number 8809SH
The Right Match - The First Time
Your Confidentiality is Our Priority; Hemphill will NOT Forward Your Resume Without Your Approval.
Hemphill Voted – "Best Employment Firm" by Omaha's Business Leaders & B2B Magazine in 2008, 2009, 2010, 2011, 2013, 2014, 2015, 2016, 2017, 2018, 2019, 2020, & 2021!
Omaha Chamber of Commerce Top 25 – "Excellence in Business Award Winner" based upon our growth and commitment to quality.
***Never a fee to our applicant***
Contact Information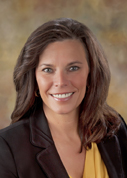 Susie Hemphill