Back to Office Administration postings
Bilingual Office Assistant - Flexible Hours - Immediate Start!
Our client has an urgent need for a bilingual (Spanish/English) speaking Office Assistant for their West Omaha location. This is a fast-paced position within a great company in a casual business setting. The ideal candidate for this position takes pride in providing excellent customer service, is detail-oriented, and has the ability to multi-task while working independently.
Answer all inbound calls, determine nature of call and assist or transfer accordingly.
Variety of clerical responsibilities including filing, faxing and ordering supplies.
Email management and correspondence - Prioritize and bubble up important issues and be resourceful gathering needed information to formulate a reply.
Enjoy having an active presence in this busy environment using your proactive management style to get things accomplished. Ideal candidates will be able to read, write and speak both English and Spanish fluently in a professional environment. Knowledge of Microsoft Word, Excel, PowerPoint and Outlook will be keys to success in this organization.
This position has an immediate start, so call today to learn more! Call Susie Hemphill at 402.334.4800 *244 or send your resume to shemphill@hemphillsearch.com Job Number 8470SH.
The Right Match - The First Time
Your Confidentiality is Our Priority; Hemphill will NOT Forward Your Resume Without Your Approval.
Hemphill Voted – "Best Employment Firm" by Omaha's Business Leaders & B2B Magazine in 2008, 2009, 2010, 2011, 2013, 2014, 2015, 2016, 2017, 2018, 2019, 2020, & 2021!
Omaha Chamber of Commerce Top 25 – "Excellence in Business Award Winner" based upon our growth and commitment to quality.
***Never a fee to our applicant***
Contact Information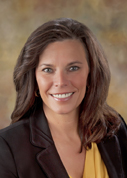 Susie Hemphill
Back to Hemphill Team postings