Bilingual Office Assistant
Our client has an urgent need for a bilingual (Spanish/English) speaking Office Assistant for their downtown Omaha location. This is a temp-to-hire role within a great company in a casual business setting. The ideal candidate for this position takes pride in providing excellent customer service is detail-oriented and has the ability to multi-task while working independently.
Answer all inbound calls, determine nature of call and assist or transfer accordingly
Complete clerical tasks to include data entry and/or file
Remain flexible to assist with other projects as needed
Ideal candidates will be able to read, write and speak both English and Spanish fluently in a professional environment. Knowledge of Microsoft Word, Excel and Outlook along with the ability to type a minimum of 35 wpm will be keys to success in this organization.
To learn more about this opportunity on a confidential basis call Susie Hemphill at 402.334.4800 *244 or send your resume to shemphill@hemphillsearch.com Job Number 8362SH
The Right Match - The First Time
Your Confidentiality is Our Priority; Hemphill will NOT Forward Your Resume Without Your Approval.
Hemphill Voted – "Best Employment Firm" by Omaha's Business Leaders & B2B Magazine in 2008, 2009, 2010, 2011, 2013, 2014, 2015, 2016, 2017, 2018, 2019, 2020, & 2021!
Omaha Chamber of Commerce Top 25 – "Excellence in Business Award Winner" based upon our growth and commitment to quality.
***Never a fee to our applicant***
Contact Information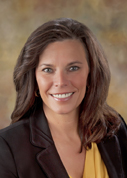 Susie Hemphill