Back to Office Administration postings
Administrative Support Specialist - West Omaha
Highly respected and successful West Omaha organization known for their excellent work ethic and always putting clients and customers first is adding to their administration team due to growth. Work with a group of dedicated, caring and very successful individuals who understand that their success can be measured in the wonderful support of their administration team. Built on integrity and character, this organization operates with teamwork, empowerment, and accountability.
In this position, you will join a team of 2 administrative professionals providing top-notch support with their positive attitude, attention to detail and ability to prioritize their day in order to get things done. Cross training is an important aspect within this company; you will feel confident, motivated and productive knowing your skills are being utilized fully and with efficiency.
Responsibilities include:
Communicate with Clients and Customers on the phones understanding their needs and then connecting them to the appropriate contact.
Manage and accurately update database so that all contact information, order history, and transactions are up to date and correct.
Proofread and edit documents.
Email management: Send emails on behalf of representatives and ensure clients and customers are cared for.
Coordinate and schedule meetings with vendors, clients, and customers.
Purchase office supplies and equipment as needed.
Help employees solve technology questions tied to MS Office, and work with technology vendor to resolve issues.
Take ownership of a variety of administrative projects and see them through to the finish line.
If you are a hard-working, proactive individual who takes pride in your work, loves helping others and continually seeks to learn and grow to your full potential, this could be the opportunity for you!
This organization provides excellent medical, vision and dental benefits, 401k, and generous PTO plan.
To learn more about the this position, call Susie Hemphill at 402.334.4800 *244 or send an e-mail with your resume to shemphill@hemphillsearch.com. Job Number 8667SH
The Right Match - The First Time
Your Confidentiality is Our Priority; Hemphill will NOT Forward Your Resume Without Your Approval.
Hemphill Voted – "Best Employment Firm" by Omaha's Business Leaders & B2B Magazine in 2008, 2009, 2010, 2011, 2013, 2014, 2015, 2016, 2017, 2018, 2019, 2020, & 2021!
Omaha Chamber of Commerce Top 25 – "Excellence in Business Award Winner" based upon our growth and commitment to quality.
***Never a fee to our applicant***
Contact Information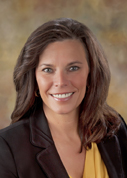 Susie Hemphill
Back to Hemphill Team postings