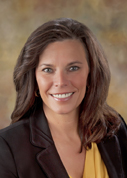 Susie Hemphill - Staffing Manager
Susie is the leader helping executives in Omaha and Lincoln hire high caliber individuals well positioned for success and happiness within office administration and customer care. Susie specializes in placing executive assistants, office managers, directors of administration, administrative assistants, and important positions within customer care.
Susie understands the significant contribution and positive impact an impressive executive assistant, office manager, and administrative professional makes in a company. Improving the efficiency, organization, and productivity of the top executive or leadership team improves the overall performance of the company because the administrative professional provides the leader with more time to focus on their strengths and most important tasks.
The secret to Susie's success includes her genuine desire to understand the company, leader, position being filled, and the team which is in need of a new member. Because she cares and is committed to identifying the right match, Susie is diligent while selecting individuals with successful track records and a commitment to quality. Susie shared "I am passionate about helping a leader identify and hire an impressive individual into a position where they can do what they are great at within a company and culture where they can be themselves every day. Life is short and we all deserve to be in a position where we are having fun and fulfilled. I have a lot of fun creating Win / Win / Win outcomes for the leaders who partner with us, to select an individual who loves their new position, and the co-workers who gain a rock star teammate . . . this is important work!"
Susie grew up in Oakland, Iowa; earned her Bachelor's degree at the University of Nebraska-Lincoln, and her Master's degree from the University of Nebraska-Omaha. Susie was an educator at Bellevue Public Schools prior to shifting her focus to our family. In the early years, Susie played an important role at Hemphill while focused on administrative support, special projects, and event planning on a part-time basis when her full time focus was caring for four very active children (Camie, Austin, Miles & Carmel). When our children headed off to college and into the work force, Susie shifted her focus to a full time Recruiting Manager position.
Susie is an active member of Westside Church, Executive Women International, and she played a leadership role while launching spousal forum groups within The Entrepreneurs Organization of Nebraska. Susie is an outgoing and ambitious individual who loves engaging with our family and friends. Susie loves cooking with and for our family, playing games, golfing, spending quality time in the Old Market or Haymarket, vacationing, hiking mountains, canyons, or rain forests, swimming in the ocean, skiing, and cheering for the Husker Football, Volleyball or Baseball teams! You might find Susie exercising at the gym, working in the yard, gardening, or playing with our two shih tzu puppies.