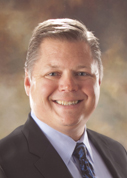 Dan Hemphill - President
I have enjoyed serving the staffing needs of corporations in Omaha and throughout the upper Midwest for more than 30 years. I joined Robert Half International in 1988 and was promoted to Director in 1993. In 1998, I earned their "Chairman's Club" award for leadership. In February 2000, I made the decision to "live my dream" and founded Hemphill Search Group, following with Hemphill Staffing Solutions in 2001. I am proud of our team, the progress we've made to date, and I am even more excited about our future growth!
I understand that a company is only as strong as the players it has on the field. I am passionate about understanding each client's business, culture, and growth objectives, so we can identify the individuals who will ultimately help our clients achieve their goals. Our reputation is "on the line" each time we assist a client in hiring a new employee. We take the time to make sure that we have found the "right match" so that each candidate we place is well positioned for success. Since excellence always endures and remains long after cost is forgotten, our team is squarely focused on delivering quality solutions the first time. Because our Firm is built upon a foundation of strong values, I know that taking the "high road" and "doing the right thing" consistently are the cornerstones to lasting business relationships.
I grew up in Griswold, Iowa, and graduated from Buena Vista University in Storm Lake, Iowa. During my undergraduate studies I was a member of the football team and Students In Free Enterprise. I later completed the Entrepreneurial Masters Program at Massachusetts Institute of Technology (MIT). I am an active supporter of Financial Executives International (FEI) and I am a proud member of The Association for Corporate Growth of Nebraska (ACG Nebraska). I am a Charter Member of the Nebraska Chapter of the Entrepreneurs Organization (EO), where I served several years on their Board of Directors. As a Director of the American Association of Finance and Accounting (AAFA), the oldest and largest alliance of executive search firms specializing in the recruitment and staffing of Finance and Accounting professionals, I gain exposure to national issues and trends. I have served as a member of the Alumni Board of Buena Vista University where I am committed to giving back to the students and leadership team of Buena Vista University. I am also an active member of Westside Church in Omaha.
My wife Susie and I have four children, Cameron, Austin, Miles and Carmel.